Find your
Ísey Skyr Bar
We have 9 bars in Iceland
Healthy and good super food for people on the go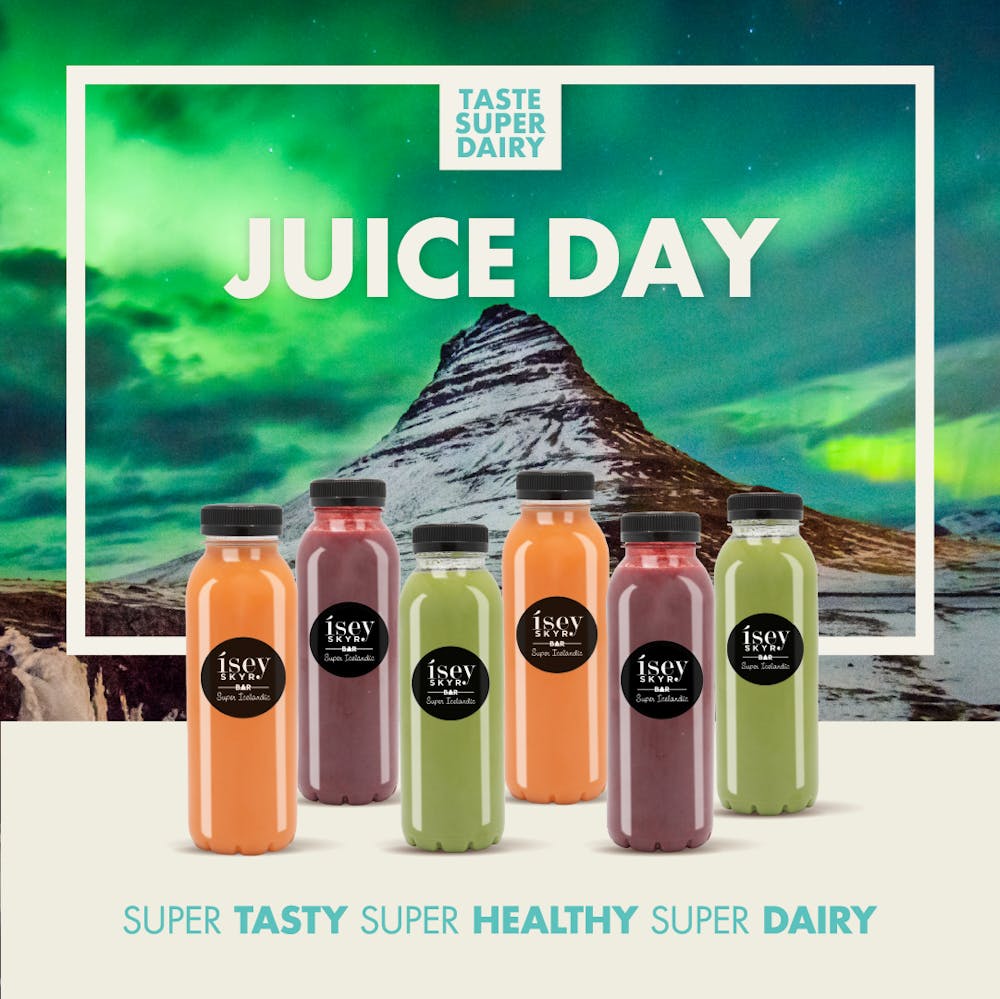 Popular at Ísey Skyr Bar
Order your juice day before 16:00 and your package will be ready for you next week day
Price only 4.195 ISK
SEE MORE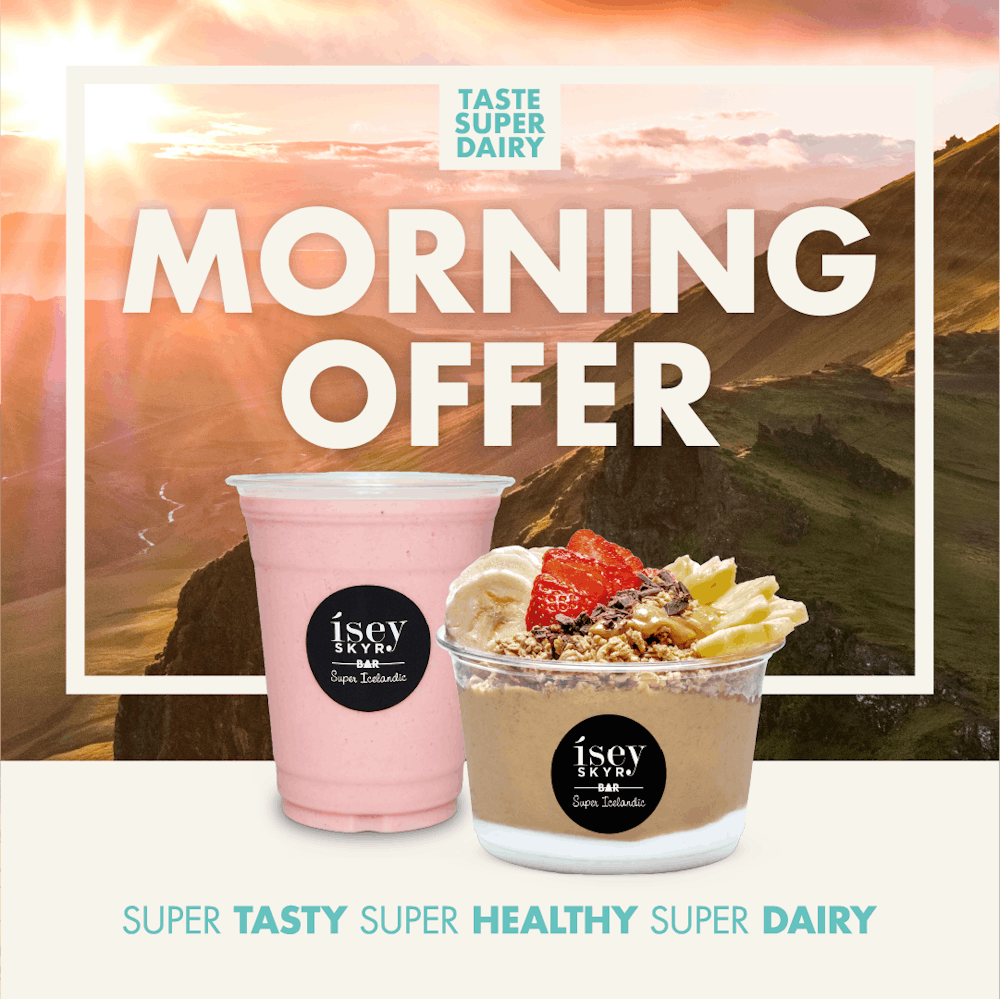 Our morning offer is every week day until 10:00.
Bowls for only 1.395kr and drinks for 1.195kr
The offer does not apply in Vestmannaeyjar
Stop by on your way to work at your nearest Ísey Skyr Bar and boozt up your energy for the day
Find your favorite bowl
Stop by at Ísey Skyr Bar before or after your workout and grab our Protein boozt. Delicious and packed with protein - meal in a cup!
WHAT'S IN IT?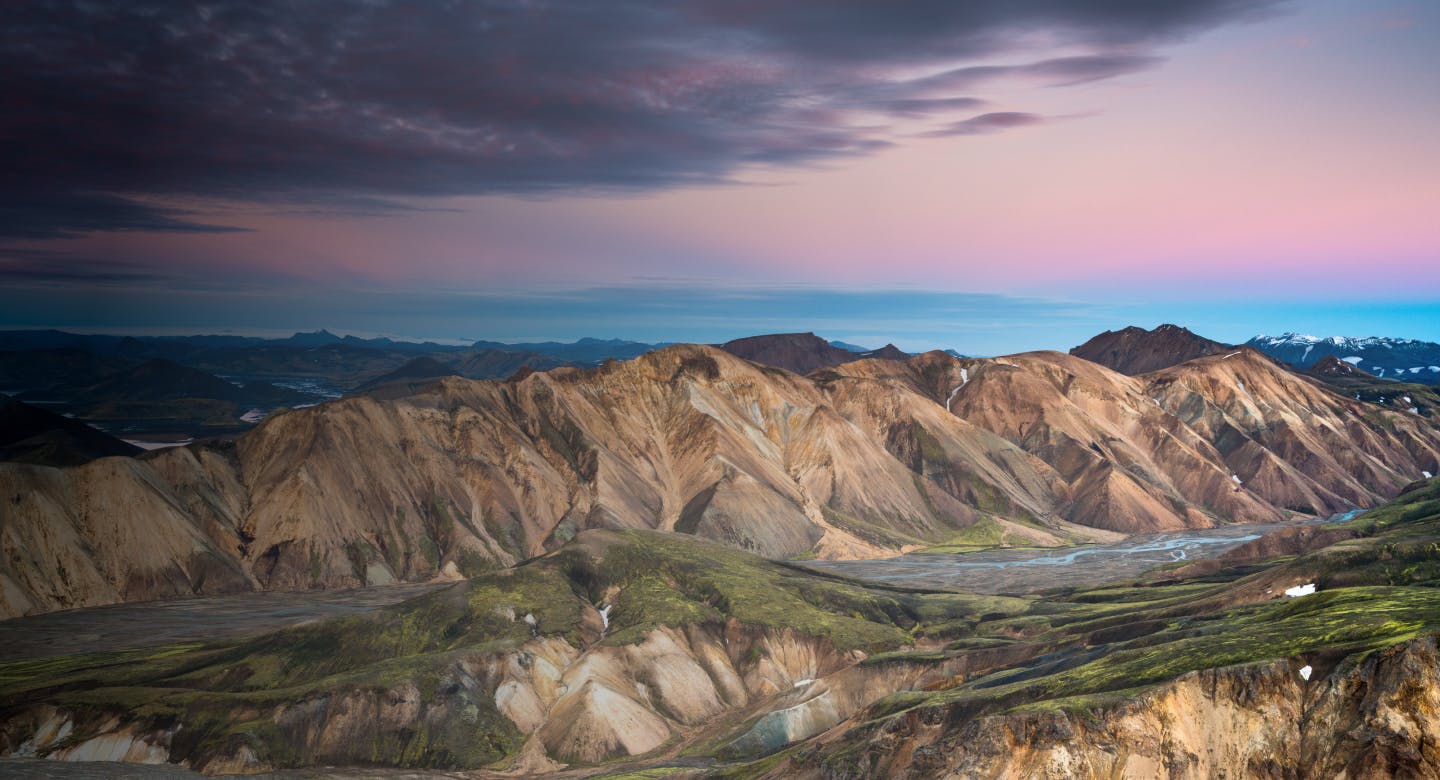 1000 & Ein Nótt
Our most popular boozt.
Ísey skyr, peanut butter and dates - what's not to love?
SEE MORE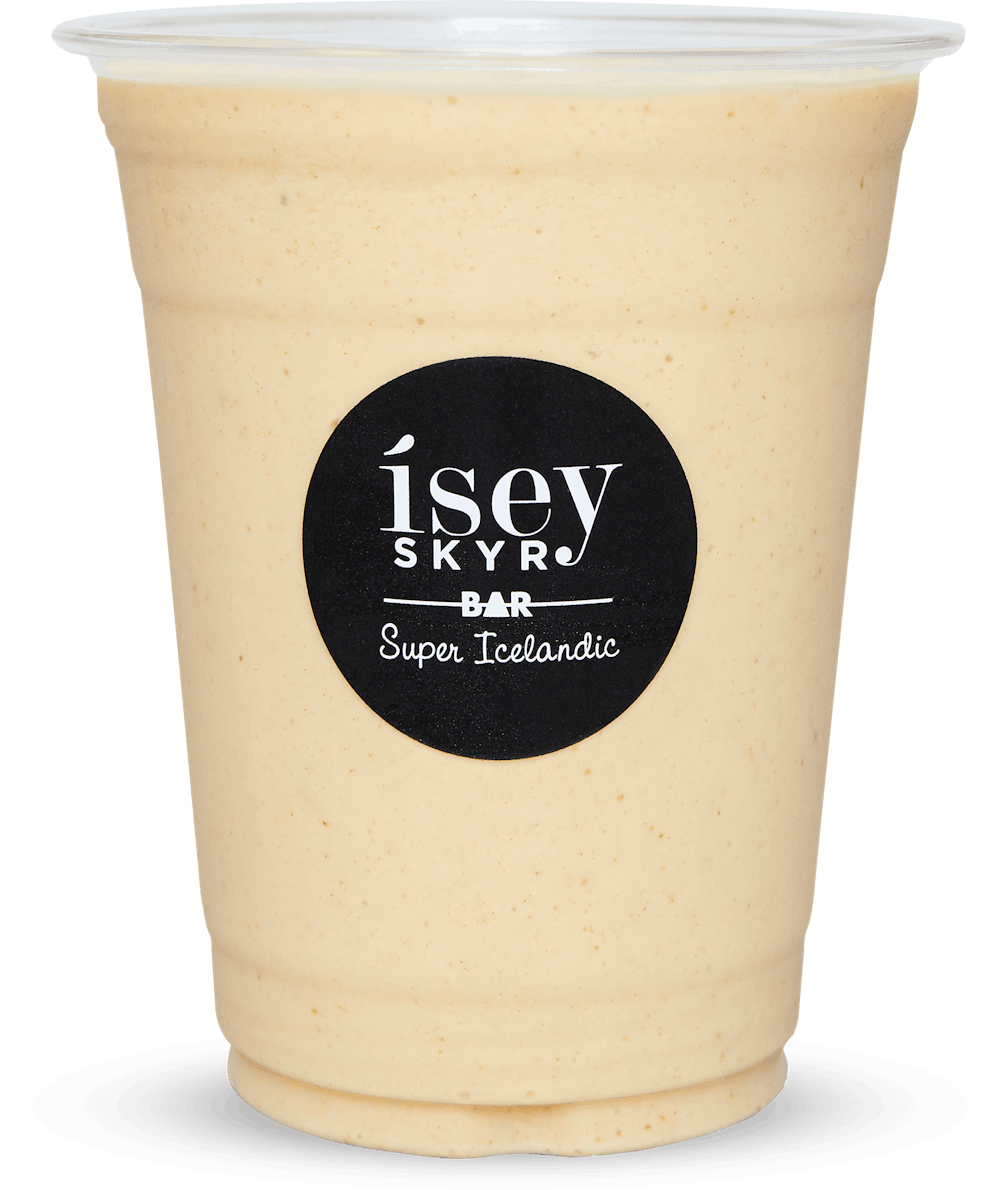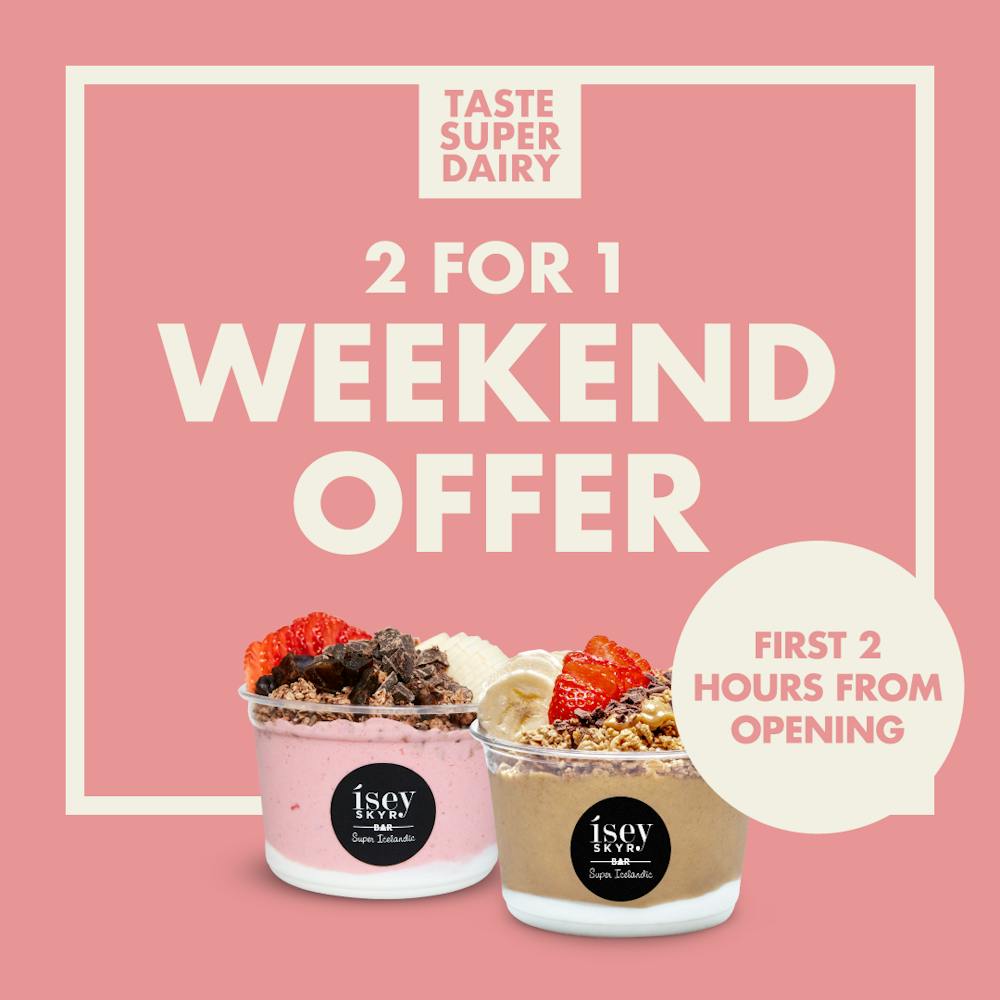 Join the health wave at Ísey Skyr Bar on weekends!
Come in for a great 2 for 1 deal and enjoy the best of our delicious products from the first 2 hours from opening.
Does not apply in Vestmannaeyjar.
Find your favorite bowl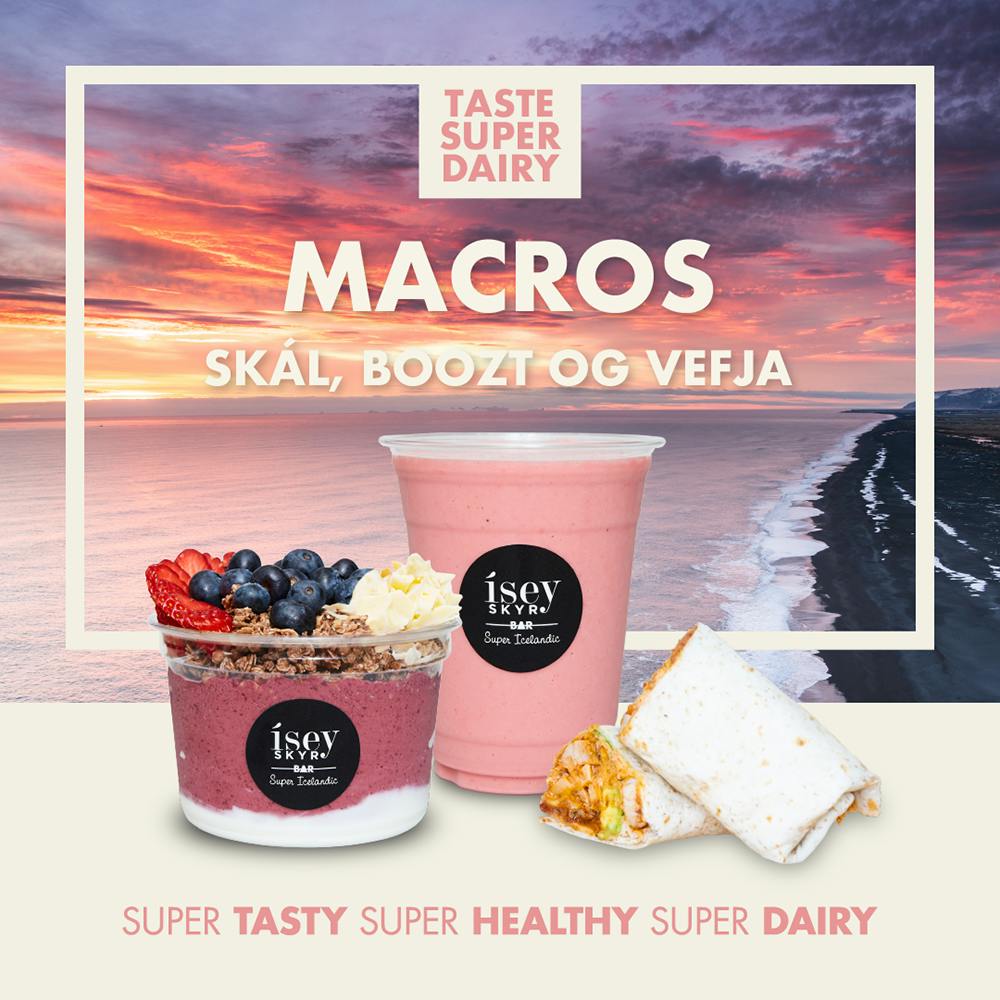 In collaboration with ITS Macros we have made a special bowl, boozt and wrap in which the Macros have been weighed down and counted.
The wraps are only sold in Fossvogur and Reykjavíkurvegur.
Our macros products are super tasty!
Macros wrap - sounds delicious!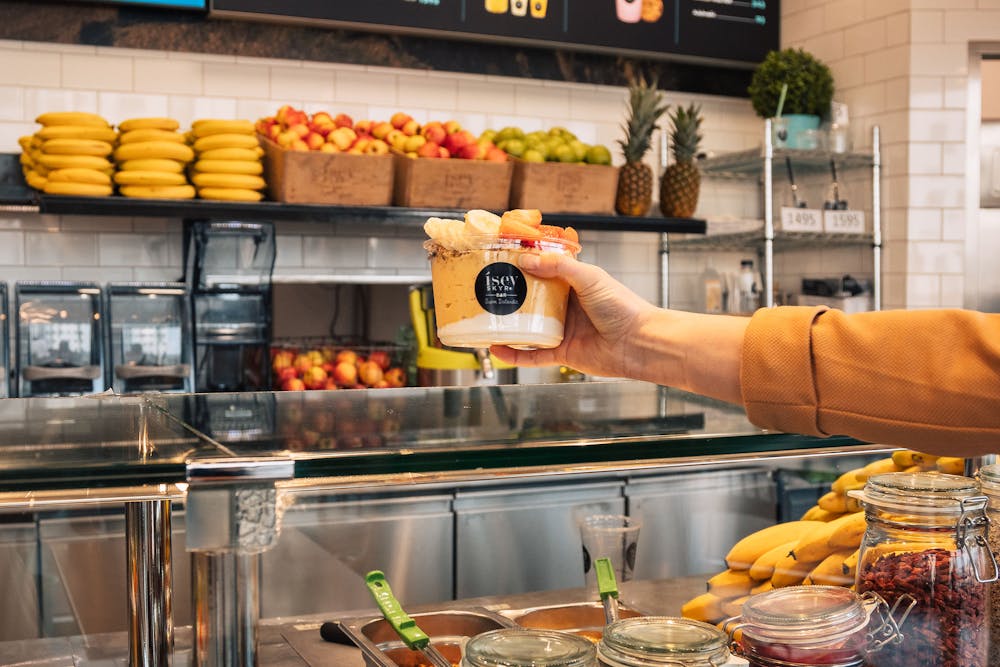 Did you know that the clean skyr at Ísey Skyr Bar is lactose free
The whey protein in Ísey Skyr results in smooth and creamy texture
SEE BOOZTS
ICELAND'S SECRET TO
HEALTHY LIVING
Ísey skyr is a unique product. Ísey skyr is packed with protein, tastes good and is naturally fat free